Well. Apparently a week and a half is all I need for my defensive skills to evaporate completely. Couldn't read the ball (everything went way over my head), couldn't handle the ball cleanly, couldn't throw the ball... Just completely crap, really. Hitting was okay, 3-for-5 with a run and an RBI, but really nothing spectacular, including one hit that travelled about 3 feet.
But we had a delicious Argentinean barbecue after the game!
Current Stats:
22 games, .556 BA (89-160), 14 2B, 1 3B, 50 runs, 28 RBI.
Oh, that has got to leave a mark...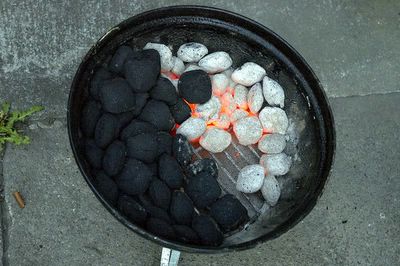 Mmm... cookout...