Nothing quite screams "Tourist!" like taking lots of pictures looking up at all them thar tall buildings - maybe I should have worn some kind of nametag assuring people that I really did used to live here...
Anyway, just wanted to post up some more NYC photos before I headed out to see
Kos over on the South Side...
Here's something you don't typically see in Manhattan...
This, on the other hand...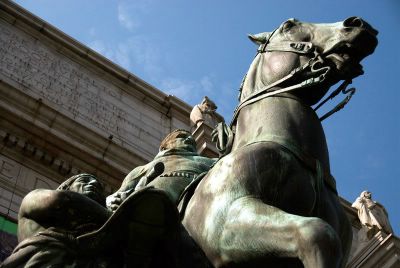 Teddy Roosevelt and, um... some Indian guy?
It's, like, an Amish building or something.